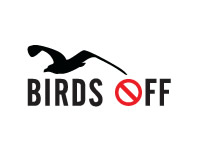 Birds Off is the trading name of Spectrum Online Pty Ltd, ABN 19 099 012 647 and was established in 2001.
Since this time, the business has trialed and developed specialized product to combat pest birds on boats, jetties and docks extensively in 2004 through to 2008. The business was born out of desperation to find solutions to combat the damage birds did to boats and other marine areas. Since this time, the business has branched out into other products that take the bird fight to Australian farms, industrial sheds, airfields, air parks, city council buildings, universities and home properties all over Australia and New Zealand.

Birds Off has now centralized its warehouse and distribution center in Southport in the heart of the Gold Coast. With over 30 retail stockiest in Australia, the business continues to grow and assist home and business owners, boat owners and professional marine operators all over this great country. Spectrum Online Pty Ltd also owns and operates www.birdsoffboats.com.au , www.birdsoff.co.uk www.australiangear.com and www.hatsbythe100.com.au and www.outdoorsforme.com from this central warehouse. These websites ship product all over the world with over 150 shipments by courier, post and freight every week.

Birds Off is committed to reducing the damage and costs that pest birds do to property and display their unique range of products in several national trade shows in Brisbane, Sanctuary Cove, Sydney and Melbourne each year.

Contact our team should you wish to stock our products or meet us at any of the international boat shows round Australia.
Some of the companies that buy our products:
NSW Maritime - Sydney Harbor

Rio Tinto - Foreshore Dept. W.A

The National Maritime Museum , Sydney

Search and Rescue, New Zealand

Woollahra Council - Sydney , NSW

Leader Charters - Sydney & Gold Coast

Brisbane Antenna Specialists - Zillmere, QLD

Kelloggs - NSW/VIC

Great Keppel Island and Marina, QLD

Westfield Shopping Centre - Bondi Junction, Sydney, NSW

Hope Harbour Holiday Boats - Tasmania

Air Whitsunday Sea Planes, QLD

Quicksilver Boats , QLD

Sydney Harbor Sea Planes, NSW

James Cook University, Mount Isa, QLD

Royal Pines Resort , Surfers Paradise, QLD

The Grain Corp, NSW

McDonalds Restaurants , Australia

Mooloolaba Airport, QLD

Queensland Correctional Services, QLD

Lady Elliot Island – Barrier Reef

Fantasea Cruises – Barrier Reef

Hayman Island Resort- Barrier Reef

Swim with the Tuna - SA

Energex & Origin Energy

Radison Resorts , QLD
We strive to hold the biggest range, widest choice and best prices for all bird and pest control products in Australia. Contact us now by email or by Toll Free Phone call to 1300BIRDSOFF. Our showroom is open from Monday to Friday, 0900hrs to 1700hrs AEST or on the weekends by appointment.